Home > Products & Services > Indoor Live Plant Rental
Indoor Live Plant Rental

Indoor Live Plant Rental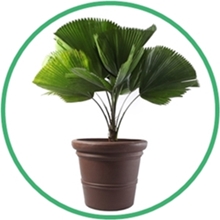 You probably would have known that live plants have the ability to produce oxygen and purify the air we breathe from harmful toxins, in addition, used as a decorative item.
Contaminated air would bring negative effects on health and attentiveness. Good organisations are aware of this and are mindful of their corporate image and the working environment of their employees. They realise that investment in some office indoor live plants for their working environment will result in an increase in productivity, performance, and health of their workforce, in return, generating more business growth.
If you have decided to give indoor live plants a chance in improving your indoor air quality, we have a wide selection of indoor live plants to choose from which will definitely be a great addition to your workplace design!